ANERIS was represented at the 10th European Marine Science Educators Association conference (EMSEA) in Batumi, Georgia on the 16th and 17th of October. This annual conference brings together scientists, educators, science communicators and companies involved in ocean literacy and Blue economy to share knowledge, projects and initiatives across Europe: A great opportunity to present the ANERIS project.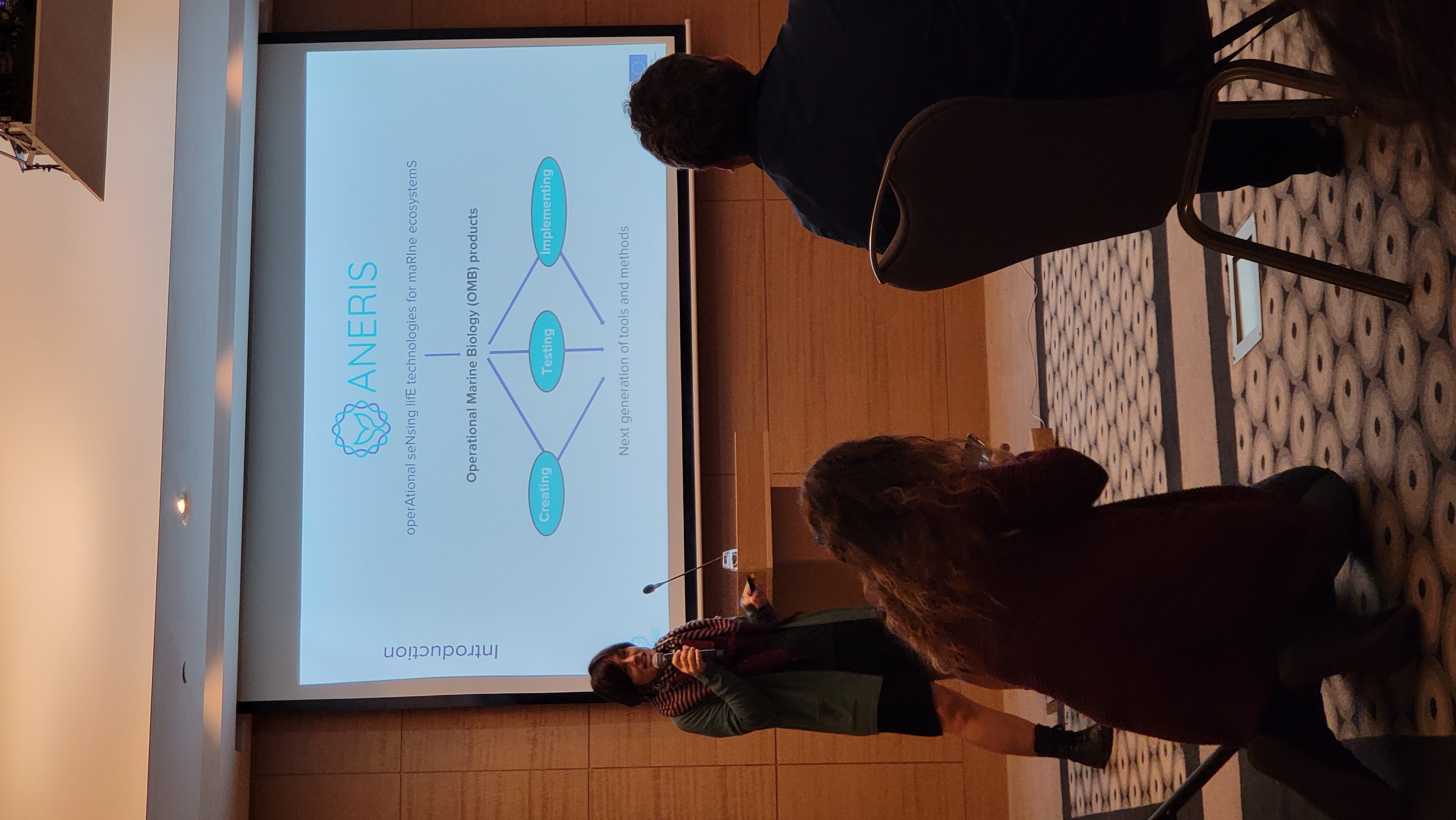 Berta Companys from the Spanish National Research Council (ICM-CSIC) presented ANERIS on the second day of the conference. She gave an overview of the whole project, showcasing the 11 cutting-edge technologies and OMB products developed within ANERIS. Berta also reviewed the participatory technologies collaborative network established by ANERIS & promoted several ongoing citizen science initiatives. Notable among these initiatives are the ones by FECDAS along the Catalan coast, BIOPOLIS across the Portuguese coastline and the exciting potential for replicating these successful experiences within the Mediterranean Sea with MedCities.
The EMSEA conference had several presentations on research projects and initiatives, poster sessions, as well as workshops addressing challenges such as how to increase marine literacy within European school curricula or building a network across the Black sea. Aside from these objectives, the conference also offered an opportunity to inspire young generations of ocean advocate students.
EMSEA proved to be a great opportunity to showcase the ANERIS project with European stakeholders, and presenting the ongoing project tasks. ANERIS received a warm welcome among participants, fostering new synergies for the future of the project.